ASK NAO - Robot for Autism
ASK NAO

ASK NAO (Autism Solution for Kids) was created by Aldebaran Robotics for the NAO robot, in order to support teachers with in-class tasks and help children with autism reach new levels of greatness.
ASK NAO is designed for schools and healthcare institutions ready to drive special education into the future.
NAO becomes a real user-friendly assistant to support teachers with daily in-class tasks, facilitate communication with parents, and bridges the gap with children with autism so they can reach new levels of greatness.


The basic packaging includes:
37+ specially created applications

Online Interface for system management

1 year support

Global community support system

Exclusive online training and tutorials
ASK NAO Applications
The core of ASK NAO service is the online applications which can be downloaded to your NAO robot. Encourage children to reach their learning goals and connect with the world.
Teachers can now focus on guiding children rather than on prompting and systematic instructions.
NAO's tasks are semi-autonomous educational applications inspired from various behavioral approaches and models (ABA, PECS, TEACCH, DENVER, SCERTS). For example, NAO prompts the student, waits for the appropriate response, and provides a reward when the response is correct or, when the response is incorrect, encouragement and a clue. With NAO, teacher support and guide learners toward successfully achieving the tasks. At the end of the session, a larger reward is presented to the children, such as an entertaining story or dance.
Teachers can select and personalize tasks based on a child's individual learning goals, motivators, internal states, and personality to create the perfect match.
Examples of applications already available:
Touch My Head
Learning goals: Body awareness, Instruction following
NAO prompts the children to touch either NAO's head, hands or his feet. He can also work with the child on left and right from NAO or child's points of view.
Also nice exercises to teach the children how to interact with NAO using tactile sensors !
---
Animal Card Game
Learning goals: Object labelling, Categorization, Conceptualization
NAO prompts the children to find and show him the image he asks for and provides feedback based on their selection. Today, you can work on simple object labelling, but we'll integrate new pictures soon to work on action symbolizing or even on academic geometry skills.
Very useful for PECS inspired and other visual tasks based using pictograms and pictures
---
NAO Memory
Learning goals: Memorization, Time-related relationships
NAO plays a sequence of body gesture events and then prompts the child to touch sensors related to each of the body gestures in the right order. Round after round the sequence gets more complex.
Children have fun with this game. NAO works with them on time-related memory and their success give them higher confidence!
---
Guess Emotions
Learning goals: Emotion Recognition
NAO mimics an emotion with body gestures and sounds and waits for the child to recognize the emotion after providing a few possible answers. NAO can even ask the child the last time he experienced this emotion as a complementary exercise.
Emotion Recognition is a key for good integration in the society. Have fun practicing it first with a simplified humanoid.
---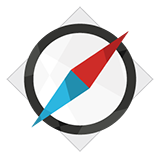 What am I pointing at?
Learning goals: Joint attention, Pointing
NAO points at objects around him and asks the children to name them. Non-verbal children can provide the right answers by showing pictures representing the objects.
A fun way to teach children about identifying the surrounding environment through actions
ASK NAO Web Interface
A user-friendly interface for teachers to manage the behaviors on NAO, to cut down on routine paperwork to improve communication  with parents.
ALDEBARAN knows teachers and parents don't have time and energy to spend on technology integration, so we developed our online interface accessible from any computer with 5 key-points in mind.
USER-FRIENDLINESS: even caretakers who don't have skills in programming or robotics can use it.
ACCESSIBILITY: teachers, parents and therapists can share child-related information on a private school passport to keep everyone up-to-date and involved.
LEARNER ORIENTED: caretakers can customize educational sessions to a child's profile, based on semi-autonomous tasks.
CONTROL: caretakers can easily get control of the robot at all times.
PROGRESS TRACKING: caretakers have access to data processing tools, such as data recording, automatic performance analysis, and chart displays.