Math Ball - Class
Math Ball
An Extraordinary Math and Science Curriculum
A Miraculous Basketball Filled With Sensors Brings Math and Science New Meaning

Blend your classroom! Engage students with a state of the art sensor platform providing mathematical feedback for physical motion. Develop a deep understanding of math and science concepts using hands on experience and movement. The basketball is a second-to-none platform which senses the forces your students use and presents the data and equations on a tablet in a clear and interactive way.

This revolutionary technology quantifies and analyzes subjective forces and motions by capturing thousands of movements per second with its incredible sensor suite -- and then providing clear, instant feedback. By presenting the real data on the screen, students learn to describe their own motions and the world around them using math and science terms.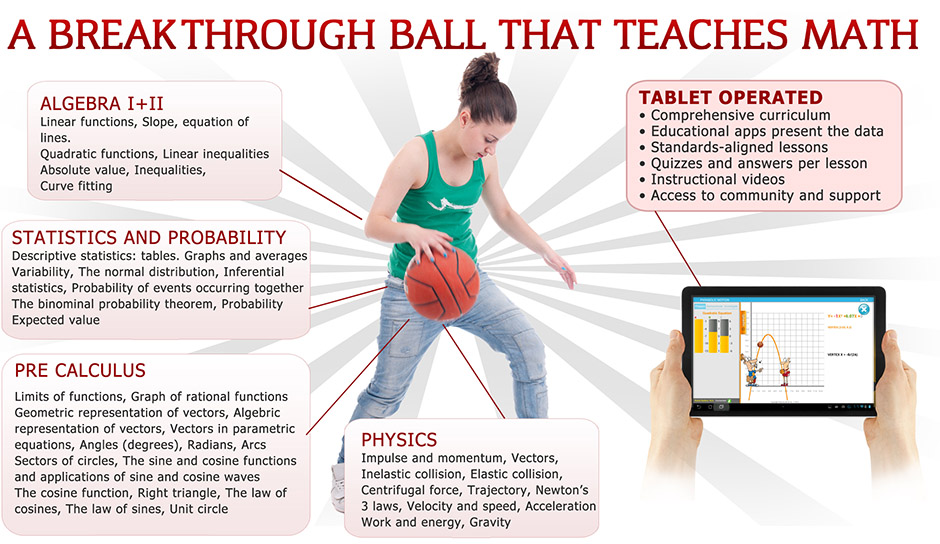 Winner of Tech & Learning ISTE 2014 Best of Show Awards!
What is the Math Ball?
A Cost Efficient hands-on solution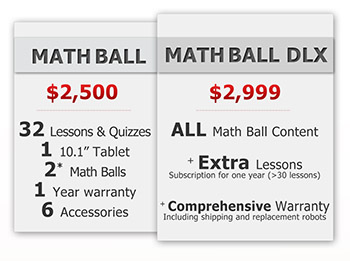 Using the MathBall, your classroom will never look like an 18th century lecture hall. Turn on the basketball and the included tablet, and Velocity, Trajectory, Parabola, Force, Radians, Speed, Distance, Sine and even probability will gain completely new meaning for your students.