MakerBot PLA Filament
MakerBot PLA Filament
MakerBot PLA Filament is the best, most consistent, and most tested filament for the MakerBot® Replicator® 2 Desktop 3D Printer.
MakerBot PLA Filament is a bioplastic derived from corn. It's guaranteed to have no heavy metals phthalates, or BPA.
Each filament color is comprehensively quality tested at both 100-micron and 200-micron layer resolutions on the MakerBot Replicator 2 to verify it will perform every feature that MakerBot® MakerWare™ software offers and reliably slice and print every type of 3D model.
If you're new to 3D printing, MakerBot PLA Filament is a good material to start with because it's easy to use and performs well on most prints. MakerBot PLA Filament adheres well to acrylic and to blue painter's tape. Prints with a large bottom layer may have a tendency to curl. To prevent curling, use rafts.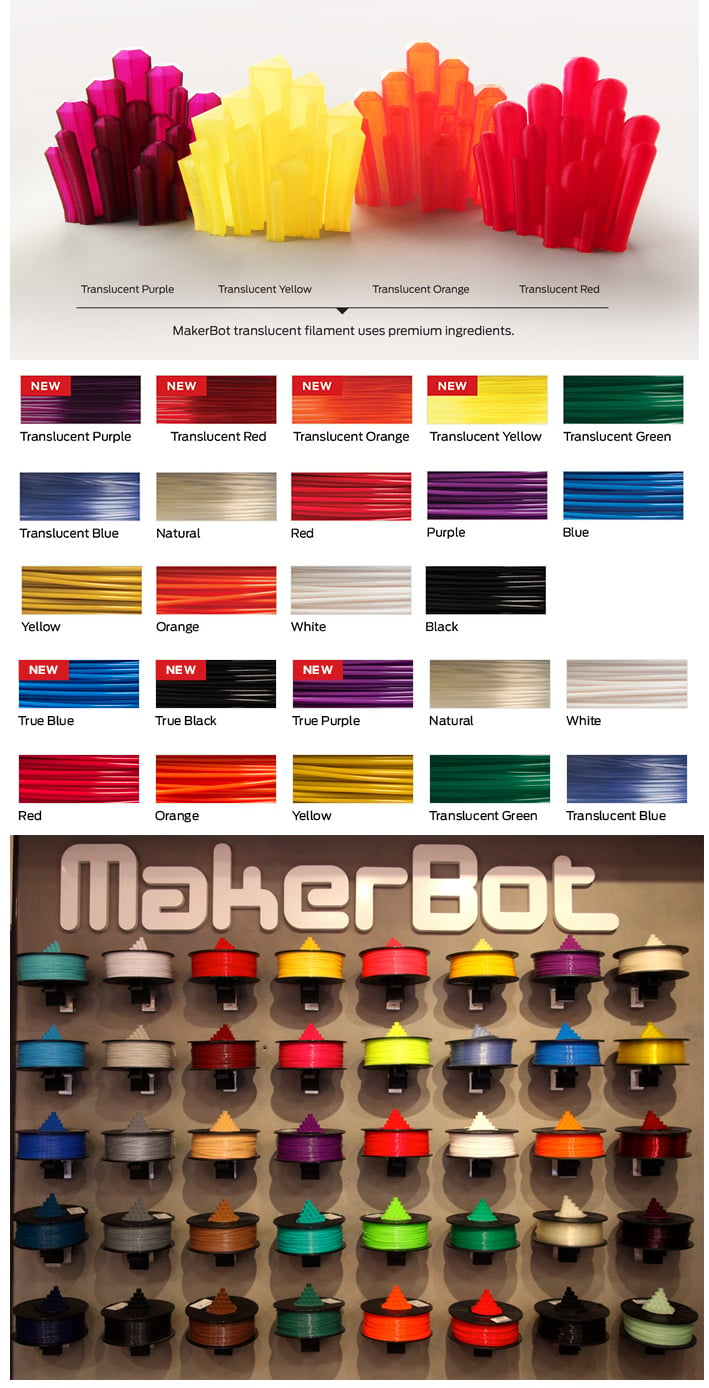 TECHNICAL SPECIFICATIONS
Temperatures
Glass Temp: 60-65° C (140-149° F)
Melting Temp: 150-160° C (302-320° F)
Nozzle Temp: 230° C (446° F)
Dimensions & Weights
Spool Diameter: 8 in
Spool Width: 3 in
Spool Hub Hole: 2 in
Diameter: 1.75 mm
Shipping Weight: 1.36 kg (3.0 lbs)
Net Weight: 1 kg (2.2 lbs)